Come make a difference with the Summit 7 team.
Location: Huntsville, AL
Employment: Full Time/Exempt
Summit 7 is a people incubator. Summit 7'ers regularly speak at conferences, and architect environments for Inc 5000 or top Defense and Aerospace companies. They also write industry leading books. Summit 7 has a history of employing some of the leading Microsoft experts in knowledge management and security. Continuing this practice, the team is comprised today of rock star administrators, developers, and architects that are the guiding voices amongst tech forums and in the board rooms of our clients. Additionally, Summit 7 is in the serious business of protecting the US defense industrial base from cyber threats and helping them meet challenging security and regulatory compliance challenges.
Essential Functions:

IT support relating to technical issues involving Microsoft's core business applications and operating systems.


Monitoring and support of Azure Backups.


Management of Exchange Online, SharePoint Online, Skype for Business, One Drive for Business, Cloud App Security, Intune, and AZURE AD.


Basic technical support at the network level: WAN and LAN connectivity, routers, firewalls, Wi-Fi, and security.


Basic remote access solution support: IPSEC & SSL VPN, Remote Desktop Services, etc.


Monitor the remote monitoring and management system alerts and notifications and respond accordingly through service tickets.


Consistently documenting changes and updates to client environments


Communication with clients as required: keeping them informed of incident progress, notifying them of impending changes, and agreed outages.
Additional Duties and Responsibilities:
R

esolute dedication to unparalleled customer service.

Fast turnaround of client requests.

Ability to work in a team and communicate effectively.

E

nsure requests are routed to the proper resource in order to be resolved quickly and efficiently.
E

scalate service requests appropriately.

R

esponsible for entering all time and expenses as they occur.

C

ontinuous education, expansion, and refinement of technical knowledge and credibility through industry standard certifications.
Enhancing Customer Relations:
In

terpret and discuss information with others and regularly provide advice and recommend actions involving complex issues.

Demonstrate professional attitude with client over the phone, on-site and through emails to resolve all client requests/questions.
Job Specifications:
Education:
A

ssociates or bachelor's degree in Computer Science or MIS from a reputable institute or 2 years of IT or related experience, special preference for Service Desk/Desk Side support experience.
Professional Certifications:
Required Qualifications/Experience:
2

+ years of progressive experience in the IT industry.

U

S Citizen with the ability to pass an extensive background check
Optional / Desired Qualifications:
W

indows 10 Administration

C

onnectWise & Kaseya Knowledge

O

ffice 365 Administration

W

indows Server 2008R2, 2012R2, 2016 Administration

V

irtualization Technologies: Primarily Microsoft & VMWare technologies configurations.
Network Technologies such as TCP/IP, firewalls, SSL VPN appliances and IPSEC tunneling.
I

ncredible customer service skills.

A

dditional skills valued include Microsoft MCSE, VMWare VCP and/or Cisco CCNA.
Ability to work independently and a strong desire for personal and professional development.
A

bility to identify and evaluate trends in industry best practice policies.

S

ECRET Clearance or Higher is a plus
Work Conditions:
Work is typically performed in an office environment. Must be able to remain in a stationary position for extended periods of time. The person in this position may need to occasionally move about inside the office to access file cabinets, office machinery, etc. Constantly operates a computer and other office productivity machinery, such as a calculator, copy machine, and computer printer. May occasionally need to position self to maintain computers, including under the desks and in the server closet. The person in this position frequently communicates with employees and clients. Must be able to exchange accurate information in these situations.
Salary: $30,000 - 60,000 depending on qualifications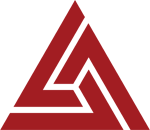 Summit 7 Systems, Inc. is an equal opportunity employer. All qualified applicants will receive consideration for employment without regard to race, color, religion, sex, sexual orientation, gender identity, national origin, disability or veteran status.
If you have questions, you can email jobs@summit7.us or call (256) 585-6868 for any other inquiries or assistance with job applications.