Come make a difference with the Summit 7 team
Location: Huntsville, AL / Remote
Description & Responsibilities
System Administrator support relating to technical issues involving Microsoft's core business applications and operating systems.

Execute multiple types of Exchange Migrations (Hybrid, O365 Tenant to Tenant, Hosted to Cloud)

Execute SharePoint Migrations (On-Premises to Cloud, O365 Tenant to Tenant)

Configuration, Troubleshooting and support of Exchange Online, SharePoint Online, Teams, OneDrive for Business, Intune, and Azure Active Directory.

Document system configurations and build standards for client environments

Communication with clients as required: keeping them informed of project progress, impending changes, and agreed upon outages.
Additional Duties and Responsibilities:
Resolute dedication to unparalleled customer service.

Fast turnaround of client requests.

Ability to work in a team and communicate effectively.

Ensure requests are routed to the proper resource in order to be resolved quickly and efficiently.

Responsible for entering all time and expenses as they occur.

Continuous education, expansion, and refinement of technical knowledge and credibility through industry standard certifications

Enhancing Customer Relations:

Interpret and discuss information with others and regularly provide advice and recommend actions involving complex issues.
Demonstrate professional attitude with client over the phone, on-site and through emails to resolve all client requests/questions.
Education
Associates or bachelor s degree in Computer Science or MIS from a reputable institute or 3 years of IT or related experience.
Professional Certifications
One or More of the Following:

MCE: Enterprise Administrator Expert

MCA: Security Administrator

Security+

Network +

MCSE: Core Infrastructure

MCSE: Productivity Solutions Expert

Optional / Desired Qualifications:

Office 365 GCC High Experience

NIST Special Publication 800-171 or NIST Special Publication 800-53
Salary: $60,000 - 90,000 depending on qualifications


Work Conditions
Work is typically performed in an office environment. Must be able to remain in a stationary position for extended periods of time. The person in this position may need to occasionally move about inside the office to access file cabinets, office machinery, etc. Constantly operates a computer and other office productivity machinery, such as a calculator, copy machine, and computer printer. May occasionally need to position self to maintain computers, including under the desks and in the server closet. The person in this position frequently communicates with employees and clients. Must be able to exchange accurate information in these situations.

***Hiring for this position is contingent upon contract award.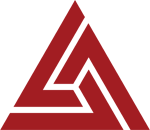 Summit 7 Systems, Inc. is an equal opportunity employer. All qualified applicants will receive consideration for employment without regard to race, color, religion, sex, sexual orientation, gender identity, national origin, disability or veteran status. If you need assistance completing the application process, please contact jobs@summit7.us or call (256) 585-6868.