Come make a difference with the Summit 7 team.
Location: Huntsville, AL / National Capital Region (NCR)
Employment: Full Time
Salary: From $100,000 dependent upon qualifications
Essential Functions:
• Provide day-to-day correspondence with potential and existing partners to enrich relationships and attain monthly goals.
• Serve as single source of truth around the full inventory of partner investments and the impact they are driving in terms of business metrics and key performance indicators.
• Use learnings to help drive partner investment prioritization and future investment strategy focused on continuous improvement.
• Set up and run effective reporting and rhythms to review progress, communicate prioritization criteria, and express a data informed point of view at the team and stakeholder level.
• Assess potential partner offerings/technology to discern if solutions will compliment Summit 7 and associated partner solutions, as well as compatible with Summit 7's trusted technology stack.
• Determine the impact potential consequences of integrating new partner solutions on customer security, compliance, business operations, and data residency requirements.
• In addition to partner-centric activities, this individual will serve as an extension of Summit 7's brand and thought leadership.
• Contribute to Summit 7's blogs, video content, and public events on an established cadence.
• Provide thoughtful virtual and in-person presentations to a range of audiences.
• Participate in digital forums such as LinkedIn, Reddit, and Discord.
Job Specifications:
Required:
• Experience consulting or guiding IT and business leadership on Microsoft Cloud and Security Products.
• Bachelor's degree from an accredited university or equivalent experience.
• Experience with public, private, and hybrid cloud architectures.
• Strong expertise in designing and presenting enterprise technology solutions.
• Microsoft Government Cloud knowledge across core offerings such as Microsoft 365 GCC and GCC High, Azure Government, and Azure Active Directory.
• Strong knowledge across concepts and products such as Zero Trust, Microsoft Intune, Data Loss Prevention, Microsoft Information Protection, Microsoft Defender, Azure Defender, Azure Sentinel, and others.
• Familiarity with governance frameworks (NIST, CMMC, etc.) and how they natively map to Microsoft capabilities is a plus.
• Ability to mix deep technical expertise with simple, everyday language to deliver a story that is memorable, educational, and useful.
• Highly organized, detail-oriented, excellent time management skills, and able to effectively prioritize tasks in a fast-paced, high-volume, and evolving work environment.
• Comfortable management multiple and changing priorities, and meeting deadlines in an entrepreneurial environment.
Optional:
• Experience across domains of datacenter technologies at the architecture and operational level (e.g., virtualization, compute, databases, networking, storage)
• CompTIA Security+
• Microsoft Fundamentals Certifications: MS-900, AZ-900, and SC-900
• Previous positions working for or within the commercial aerospace and defense industry (defense industrial base).
Work Conditions
Work is typically performed in an office environment. Must be able to remain in a stationary position for extended periods of time. The person in this position may need to occasionally move about inside the office to access file cabinets, office machinery, etc. Constantly operates a computer and other office productivity machinery, such as a calculator, copy machine, and computer printer. May occasionally need to position self to maintain computers, including under the desks and in the server closet. The person in this position frequently communicates with employees and clients. Must be able to exchange accurate information in these situations.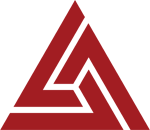 Summit 7 Systems, Inc. is an equal opportunity employer. All qualified applicants will receive consideration for employment without regard to race, color, religion, sex, sexual orientation, gender identity, national origin, disability, or veteran status. If you need assistance completing the application process, please contact jobs@summit7.us or call (256) 585-6868.