Come make a difference with the Summit 7 team.
Location: Huntsville, AL
Employment: Full Time
Salary: $70,000 - $100,000 dependent upon qualifications
Summit 7 is a people incubator. Summit 7 employees regularly speak at conferences, and architect environments for Inc. 5000 or top Defense and Aerospace companies. They also write industry leading books. Summit 7 has a history of employing some of the leading Microsoft experts in knowledge management and security. Continuing this practice, the team is comprised today of rock star administrators, developers, and architects that are the guiding voices amongst tech forums and in the board rooms of our clients. Additionally, Summit 7 is in the serious business of protecting the US defense industrial base from cyber threats and helping them meet challenging security and regulatory compliance challenges.
Position Summary:
The Business Data Analyst will be responsible for utilizing various information technology platforms to develop data sets relevant to business Summit 7 Systems business operations.
Duties and Responsibilities:
• Partner with business leaders to derive business insights from raw data
• Report, interpret, and translate business data to provide insights that drive effective business decisions and employee performance
• Collaborates with other team members to develop and improve workflows and processes, including the creation and maintenance of supporting documentation
• Provide data collection and analysis support to cross-functional teams in the execution of projects and initiatives
• Work with internal stakeholders to gain a strong understanding of existing service offerings and business processes
• Prepare detailed reports and dashboards, both periodically and as needed leveraging various technologies including ConnectWise Manage, ServiceNow, Sentinel, Power BI and others
• Application administration of ConnectWise Manage and understanding of underlying data model
Required Qualifications:
• Bachelor's degree in business, Data Analytics, or related field
• At least three years of business analysis experience, including researching, defining, analyzing, and documenting process and policies
• Understanding of relational databases and basic programming skills
• Critical thinking skills to consider stakeholder requests and ask probing questions until the real need is surfaced and understood.
• Problem-solving skills to facilitate a shared understanding of the problem, the possible solutions, and the technical challenges that will lead the team to the best solution
• Ability to communicate effectively with all levels internally and externally, both in writing and verbally
Optional/Desired Qualifications:
• Knowledge of ConnectWise and SerivceNow platforms highly desired
• Demonstrated proficiency within all applications of Office 365
• Microsoft Certification (MTA, MCSA, MCSE, etc)
• CompTIA Security +, Network +, Security +, or other related certifications
• SECRET clearance or higher is a plus
Work Conditions
Work is typically performed in an office environment. Must be able to remain in a stationary position for extended periods of time. The person in this position may need to occasionally move about inside the office to access file cabinets, office machinery, etc. Constantly operates a computer and other office productivity machinery, such as a calculator, copy machine, and computer printer. May occasionally need to position self to maintain computers, including under the desks and in the server closet. The person in this position frequently communicates with employees and clients. Must be able to exchange accurate information in these situations.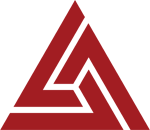 Summit 7 Systems, Inc. is an equal opportunity employer. All qualified applicants will receive consideration for employment without regard to race, color, religion, sex, sexual orientation, gender identity, national origin, disability, or veteran status. If you need assistance completing the application process, please contact jobs@summit7.us or call (256) 585-6868.