Come make a difference with the Summit 7 team.
Location: Huntsville, AL or Remote
Employment: Full Time
Salary:$130,000 – 160,000, depending upon qualifications
Summit 7 is a people incubator. Summit 7 employees regularly speak at conferences, and architect environments for Inc. 5000 or top Defense and Aerospace companies. They also write industry leading books. Summit 7 has a history of employing some of the leading Microsoft experts in knowledge management and security. Continuing this practice, the team is comprised today of rock star administrators, developers, and architects that are the guiding voices amongst tech forums and in the board rooms of our clients. Additionally, Summit 7 is in the serious business of protecting the US defense industrial base from cyber threats and helping them meet challenging security and regulatory compliance challenges.
To be a successful security architect, you should be experienced in information security and IT risk assessment, with a strong understanding of security protocols, authentication, and security. You should also possess strong interpersonal and communication skills and be able to work with a wide variety of people.
Essential Functions:
Responsible for the design, building, testing, and implementation of security systems within our IT network. The security architect's responsibilities include reviewing our current security measures, recommending enhancements, identifying areas of weakness, and responding promptly to possible security incidents. You will also be responsible for conducting regular system tests and ensuring the continuous monitoring of the network's security.
Responsibilities:
• A thorough understanding of the organization's technology and IT systems
• Planning, researching, and designing security architectures
• Developing, reviewing, and approving the installation requirements for LANs, WANs, VPNs, routers, firewalls, and related network devices
• Researching and designing public key infrastructures, certification authorities, and digital signatures, and ensuring all personnel have IT access limited to their need and role in the organization
• Developing project timelines for system upgrades and preparing cost estimates
• Testing the final security system and updating and upgrading it as needed
• Establishing disaster recovery procedures and conducting incident response drills
• Responding quickly and effectively to all security incidents and providing post-event analyses
• Monitoring and guiding the security team, cultivating a sense of security awareness, and arranging for continuous education
• Remaining up to date with the latest security systems, standards, authentication protocols, and products
Requirements:
• A bachelor's or associate's degree in IT, computer science, or related field
• Knowledge of government compliance, regulations, and standards such as CMMC, DFARS 7012, and NIST (800-171, 800-53, SP-800x, etc.)
• Current CISSP or other DoD 8570 IAM Baseline Certification Level III Certification
• 10+ years of experience in information security and IT risk management with a strong background in Microsoft solutions
• A strong working knowledge of current IT risks, security implementations, and computer operating and software programs
• The ability to interact with a wide range of people from diverse backgrounds
• Excellent teaching, problem-solving, communication, and interpersonal skills
• Ability to work in a team and independently
• Excellent written and verbal communication skills
• Strong attention to detail
Work Conditions
Work is typically performed in an office environment. Must be able to remain in a stationary position for extended periods of time. The person in this position may need to occasionally move about inside the office to access file cabinets, office machinery, etc. Constantly operates a computer and other office productivity machinery, such as a calculator, copy machine, and computer printer. May occasionally need to position self to maintain computers, including under the desks and in the server closet. The person in this position frequently communicates with employees and clients. Must be able to exchange accurate information in these situations.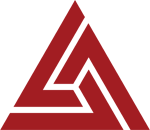 Summit 7 Systems, Inc. is an equal opportunity employer. All qualified applicants will receive consideration for employment without regard to race, color, religion, sex, sexual orientation, gender identity, national origin, disability, or veteran status. If you need assistance completing the application process, please contact jobs@summit7.us or call (256) 585-6868.