Come make a difference with the Summit 7 team.
Location: Huntsville, AL
Employment: Full Time
Salary: $14-$17/hour, depending upon qualifications
Summit 7 is a people incubator. Summit 7 employees regularly speak at conferences, and architect environments for Inc. 5000 or top Defense and Aerospace companies. They also write industry leading books. Summit 7 has a history of employing some of the leading Microsoft experts in knowledge management and security. Continuing this practice, the team is comprised today of rock star administrators, developers, and architects that are the guiding voices amongst tech forums and in the board rooms of our clients. Additionally, Summit 7 is in the serious business of protecting the US defense industrial base from cyber threats and helping them meet challenging security and regulatory compliance challenges.
Essential Functions:
• Assist the Support Desk team in tech support
• Basic technical support at the network level: WAN and LAN connectivity, routers, firewalls, Wi-Fi, and security
• Consistently documenting changes and updates to client environments
• Basic remote access solution support: IPSEC & SSL VPN, Remote Desktop Services, etc.
• Monitor the remote monitoring and management system alerts and notifications and respond accordingly through service tickets
Responsibilities:
• IT support relating to technical issues involving Microsoft's core business applications and operating systems
• Ability to work in a team and communicate effectively.
• Fast turnaround of client requests.
• Ensure requests are routed to the proper resource in order to be resolved quickly and efficiently.
• Demonstrate professional attitude with client over the phone, on-site, and through emails to resolve all client requests/questions.
Requirements:
• Must be pursing an Associates or bachelor's degree in computer science or MIS from a reputable institute or two (2) years of IT or related experience. Special preference for service desk/desk side support.
• Incredible customer service skills
• Familiarity with O365
• Windows 10 Administration
Work Conditions
Work is typically performed in an office environment. Must be able to remain in a stationary position for extended periods of time. The person in this position may need to occasionally move about inside the office to access file cabinets, office machinery, etc. Constantly operates a computer and other office productivity machinery, such as a calculator, copy machine, and computer printer. May occasionally need to position self to maintain computers, including under the desks and in the server closet. The person in this position frequently communicates with employees and clients. Must be able to exchange accurate information in these situations.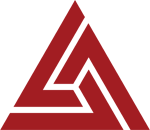 Summit 7 Systems, Inc. is an equal opportunity employer. All qualified applicants will receive consideration for employment without regard to race, color, religion, sex, sexual orientation, gender identity, national origin, disability, or veteran status. If you need assistance completing the application process, please contact jobs@summit7.us or call (256) 585-6868.