Come make a difference with the Summit 7 team.
Location: Huntsville, AL or Remote
Employment: Full Time
Salary: $120,000 – 160,000, depending upon qualifications
Summit 7 is a people incubator. Summit 7 employees regularly speak at conferences, and architect environments for Inc. 5000 or top Defense and Aerospace companies. They also write industry leading books. Summit 7 has a history of employing some of the leading Microsoft experts in knowledge management and security. Continuing this practice, the team is comprised today of rock star administrators, developers, and architects that are the guiding voices amongst tech forums and in the board rooms of our clients. Additionally, Summit 7 is in the serious business of protecting the US defense industrial base from cyber threats and helping them meet challenging security and regulatory compliance challenges.
Summit 7 is an agile, fast-moving team that is in build-mode for our programs and processes. This role requires creativity, curiosity, emotional intelligence as well as excellent written, verbal communication, and critical thinking skills. You will be one of the Summit 7 faces to our community, this is an out-front role both internally at Summit 7 and externally with customers/community. Every day we are shaping our Defense Industrial Base community for years to come.
Essential Functions:
Active leader who proactively seeks out solutions to advance the Summit 7 mission while coordinating creative technical solutions for our client's unique security and compliance needs.
Work with staff throughout the Summit 7 team – collaborating and coordinating among the Professional Services, Managed Services, Sales, and Marketing teams to drive the product roadmap — from existing products to new solutions as business and customer needs evolve.
Responsibilities:
• Advocate for CMMC compliance and security, providing information to target audience and Summit 7 clients
• Nurture a thriving community of our customers and grow our product and services offerings
• Leverage technical expertise to identify and define client problems
• Strive to deliver products that make our customers secure and compliant while improving functionality
• Be the customer representative and work closely with Summit 7 staff across engineering, business development, design, research, product marketing teams to identify, plan, and implement creative solutions to meet client needs
• Collaborate with the marketing team to build the go-to-market strategy and platform drive adoption
• Work closely with all teams to ensure quality customer-facing and internal product documentation, tutorials, and usage examples. Full-product implementation and process development from Marketing, through Sales process to ensure a seamless transition to Professional Services and/or Managed Services client support.
• Own and deliver success on business goals by developing a compelling product vision and executing on it
• Analyze competition and build out the strategy for Microsoft 365 and Azure based solutions
• Define the roadmap and constantly adapt it to the shifting competitive landscape and customer needs.
• Define the success metrics, measure them, and communicate them clearly to iteratively improve our solution and service offerings
• Contribute to Summit 7's blogs, video content, and public events on an established cadence.
• Provide thoughtful virtual and in-person presentations to a range of audiences.
• Participate in digital forums such as LinkedIn, Reddit, and Discord.
• Other duties as assigned
Job Specifications:
Required:
• BS or BA in computer science, engineering, math, finance, or economics
• 5+ years of product management, program management, and/or finance experience in a technology focused business.
• 5+ years of experience working with Azure Government, and Microsoft 365 GCC High.
• Understanding of CMMC, NIST SP.800-171, NIST SP.800-53 and other security frameworks
Optional / Desired:
• Experience taking one or more products through the full product cycle, from proposal to launch
• Microsoft MVP
• Working knowledge of performing market analysis, competitive teardowns, and customer research to validate project priorities and direction
• Ability to think strategically and craft a compelling product vision and strategy alongside senior leadership
• Experience driving impact through cross-functional leadership
• Prior experience managing technical products or online services
• Proficient with web services, online technologies, and user interface design
• Entrepreneurial spirit with track record for delivering results in fast-moving environments
• Strong analytical skills and an aptitude for solving complex business problems
• Excellent written and verbal communication skills
Work Conditions
Work is typically performed in an office environment. Must be able to remain in a stationary position for extended periods of time. The person in this position may need to occasionally move about inside the office to access file cabinets, office machinery, etc. Constantly operates a computer and other office productivity machinery, such as a calculator, copy machine, and computer printer. May occasionally need to position self to maintain computers, including under the desks and in the server closet. The person in this position frequently communicates with employees and clients. Must be able to exchange accurate information in these situations.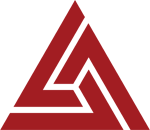 Summit 7 Systems, Inc. is an equal opportunity employer. All qualified applicants will receive consideration for employment without regard to race, color, religion, sex, sexual orientation, gender identity, national origin, disability, or veteran status. If you need assistance completing the application process, please contact jobs@summit7.us or call (256) 585-6868.