Come make a difference with the Summit 7 team.
Location: Huntsville, AL / Remote
Employment: Full Time
Salary: $150,000 - $200,000
Summit 7 is a people incubator. Summit 7 employees regularly speak at conferences, and architect environments for Inc. 5000 or top Defense and Aerospace companies. They also write industry leading books. Summit 7 has a history of employing some of the leading Microsoft experts in knowledge management and security. Continuing this practice, the team is comprised today of rock star administrators, developers, and architects that are the guiding voices amongst tech forums and in the board rooms of our clients. Additionally, Summit 7 is in the serious business of protecting the US defense industrial base from cyber threats and helping them meet challenging security and regulatory compliance challenges.
Essential Functions:
The person filling this role will be a critical component of ensuring the success of our Managed Services
offering. This position must have the ability to identify and drive process and standardization within the
organization while also leading and managing a diverse team of technical team members at various
experience levels. The existing team ranges from a few months in IT to 20+ years of highly technical
experience.
• Oversee and lead the managed services offerings for Summit 7 Systems. Includes providing team
leadership, operational leadership and preferably technical leadership
• Work with the corporate leadership team to continually improve and transform the managed
services offerings
• Own the profitability of the Managed Services department by balancing workload, staffing and
future growth requirements
• Ongoing ownership of all managed services including the ticketing and escalation
systems/processes
• Ensuring strict adherence to maintenance windows, Systems Change Management, Release
Management, QA/Testing and Disaster Recovery protocols
• Maintains quality service by managing and enforcing organizational Processes, Procedures and
Standards
• Supervise and mentor tier 1, 2 and 3 level staff (e.g. Dispatch, Helpdesk, System Support &
Security Analyst, Senior System Engineer)
• Manage Office 365, Azure and other architectures and designs that meet the client's
requirements and constraints
• Meet with customers, department heads, managers, supervisors, vendors, and others, to seek
cooperation and resolve problems
• Document the design, systems architecture, and change management plans and review the
contributions of team members for said plans
• Implement, or oversee the implementation, of client projects. Provide feedback and guidance to
team members when necessary
• Provide guidance to team members on developing their personal technical skills and on the
implementation and management of technical solutions
• Understand the principles of project management and provide support to the project
management team when managing and resourcing assigned projects
Requirements:
• Bachelor's or master's degree in Computer Science or MIS
• Professional Certifications Desired
• Microsoft 365
• Microsoft Azure
• CISSP or Security+ CE
• Minimum of 10 years of relevant experience.
• Expert operational knowledge of Managed Services and Managed Security Services
• Experience managing P&L for a Managed Services Provider
Optional / Desired Qualifications:
• Experience with Office 365 Government Community Cloud High and Azure Government
• Security clearance and experience with CMMC, DFARS, NIST 800-171, and NIST 800-53 is a plus
• PMP Certification
• Knowledge of the following platforms:
• Office 365 (GCC High)
• Exchange Online
• SharePoint Online
• OneDrive for Business
• Teams
• Intune
• Azure (Government)
• Azure Firewall
• Azure Sentinel
• Windows 10 Pro / Enterprise
• Duo Multifactor Authentication
• Network Devices / Access Points
Work Conditions
Work is typically performed in an office environment. Must be able to remain in a stationary position for extended periods of time. The person in this position may need to occasionally move about inside the office to access file cabinets, office machinery, etc. Constantly operates a computer and other office productivity machinery, such as a calculator, copy machine, and computer printer. May occasionally need to position self to maintain computers, including under the desks and in the server closet. The person in this position frequently communicates with employees and clients. Must be able to exchange accurate information in these situations.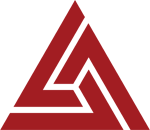 Summit 7 Systems, Inc. is an equal opportunity employer. All qualified applicants will receive consideration for employment without regard to race, color, religion, sex, sexual orientation, gender identity, national origin, disability, or veteran status. If you need assistance completing the application process, please contact jobs@summit7.us or call (256) 585-6868.