Let's make a difference together.
Location: Huntsville, AL/ Remote
Position Type: Full-Time/Exempt
Summit 7 is a people incubator. Summit 7 employees regularly speak at conferences, and architect environments for Inc. 5000 or top Defense and Aerospace companies. They also write industry leading books. Summit 7 has a history of employing some of the leading Microsoft experts in knowledge management and security. Continuing this practice, the team is comprised today of rock star administrators, developers, and architects that are the guiding voices amongst tech forums and in the board rooms of our clients. Additionally, Summit 7 is in the serious business of protecting the US defense industrial base from cyber threats and helping them meet challenging security and regulatory compliance challenges.
Essential Functions:

Advertising our company's products and services on media, especially social networks

Pay Per-Click advertising via Google Ads or related platforms

Promoting our company's products and services during social events

Administrating and executing Summit 7's webinar platform to drive brand awareness and engagement

Coordinating the design of promotional material and also distributing it via online and offline channels

Networking with potential clients and industry experts for increasing brand awareness

Gathering customer feedback for informing product and sales teams

Joining online platforms and social media groups for discussing industry trending topics

Monitoring social media pages and corporate website, and also addressing clients' queries

Crafting and sending regular newsletters about the latest company news

Tracking ROI for measuring the effectiveness of marketing campaigns and communication methods
Job Specifications:
Required:
3-5 years or more as a marketing specialist, focusing primarily on external communication, social media, and/or knowledge of digital advertising
3-5 years experience or more with inbound marketing software / platform
Prior experience as a Marketing Communications Specialist, Digital Marketing Specialist, or similar position
Experience in working with MS Office and Microsoft products
Familiarity with B2C and B2B advertising campaigns
Familiarity with social media marketing
Sound knowledge of Google Analytics, Google Ads, and SEO principles
Proficiency in English and exceptional presentation skills
Strong verbal as well as written communication skills
A keen eye for details
Experience with content management (e.g. WordPress)
Nice To Haves:
Experience with Hubspot, Marketo, or another CMS platform
Experience with Google Adwords / Google Ads
Understanding of basic SEO and content marketing principles
Work Conditions:
Work is typically performed in an office environment. Must be able to remain in a stationary position for extended periods of time. The person in this position may need to occasionally move about inside the office to access file cabinets, office machinery, etc. Constantly operates a computer and other office productivity machinery, such as a calculator, copy machine, and computer printer. May occasionally need to position self to maintain computers, including under the desks and in the server closet. The person in this position frequently communicates with employees and clients. Must be able to exchange accurate information in these solutions.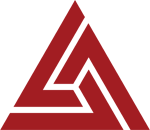 Summit 7 Systems, Inc. is an equal opportunity employer. All qualified applicants will receive consideration for employment without regard to race, color, religion, sex, sexual orientation, gender identity, national origin, disability, or veteran status. If you need assistance completing the application process, please contact jobs@summit7.us or call (256) 585-6868.