Come make a difference with the Summit 7 team.
Location: Huntsville, AL/ Remote
Employment: Full Time
Candidates must be able to demonstrate sufficient knowledge and experience with SharePoint to provide technical and analytical leadership that ensures a resilient infrastructure that minimizes the risk of disruption to mission-essential services. Responsibilities include directing and participating in high-level enterprise architecture analysis, evaluation, design, integration, documentation, and development. The ability to apply high-level business and technical principles and methodologies to very difficult technical problems using Microsoft Office SharePoint Server that result in creative enterprise solutions involving Collaboration, Portals, Enterprise Search, and Enterprise Content Management (ECM) utilizing Microsoft SharePoint 2010, SharePoint 2013, SharePoint 2016, or Office 365 as required. The position will require the candidate to provide mentorship and training to the team (SharePoint and other personnel), clients, and junior professionals. The ideal candidate for the Senior SharePoint Consultant role will possess advanced knowledge, skills, and abilities in SharePoint along with a broad skillset across other Microsoft solutions.
Description & Responsibilities:
Knowledge of SharePoint platforms/systems

Strong working knowledge of SharePoint architecture patterns including all service applications

Well-developed knowledge of solution architecture using SharePoint and related technologies

Experience in installing and implementing SQL BI tools, including SQL Server Reporting Services, within a SharePoint environment

Knowledge of SharePoint APIs and solution implementation best practices

Designing and implementing solutions in SharePoint environments

Understanding the Service Application architecture and how it is being utilized

Experience establishing trusted connections and shared services between farms

Knowledge of how to monitor and manage the patching level of the farm and all servers in the farm

Experience configuring and troubleshooting SharePoint search technologies

Knowledge of all editions of SharePoint as well as previous versions

Experience of SQL, IIS, Windows Server

Experience of storage, network and server technologies related to SharePoint

Basic operation, tuning, backup and recovery of SQL Server -

Understanding on how to use SharePoint ULS logging and Correlation ID's to be able to look up error logs
Qualifications:
Bachelor's Degree in Computer Science, Information Systems, or related IT field or at least 4 years of experience in a related field

US Citizen with the ability to pass an extensive background check

Ability to work independently and a strong desire for personal and professional development.

Ability to identify and evaluate trends in industry best practice policies.

Incredible customer service skills.

Advanced knowledge in SharePoint 2010, 2013 or Office 365

Familiarity with some of the following third party providers: Nintex, Dell/Quest, AvePoint, Metalogix, Amazon Web Services

Must have one of the following:
Must have one of the following:

ITIL Foundations

MCSA: SQL Server 2008 (retired)

MCSA: SQL Server 2012 (retired)

MCSA: SQL Server 2012/2014

MCSA: Windows Server 2008 (retired)

MCSA: Windows Server 2012

MCSA: Windows Server 2016

MCSE: Business Intelligence (retired)

MCSE: Data Platform (retired)

MCSE: Data Management and Analytics

MSCE: SharePoint (retired)

MCSE: Productivity

MCITP: SharePoint Administrator 2010 (retired)

MOS: Microsoft SharePoint 2013

MCSD: SharePoint Applications (retired)

MCSD: App Builder
Optional / Desired Qualifications:
• Windows 10 Administration
• ConnectWise & Kaseya Knowledge
• Office 365 Administration
• Experience with HTML5, JavaScript, JQuery and REST
• Experience with CSS3 and master page configuration
• Experience with the Agile development methodology
• Azure Government Experience
• Office 365 GCC High Experience
• Windows Server 2008R2, 2012R2, 2016 Administration
• Virtualization Technologies: Primarily Microsoft & VMWare technologies configurations.
• Network Technologies such as TCP/IP, firewalls, SSL VPN appliances and IPSEC tunneling.
• Additional skills valued include Microsoft MCSE, VMWare VCP and/or Cisco CCNA.
• Ability to work independently and a strong desire for personal and professional development.
• Ability to identify and evaluate trends in
Work Conditions
Work is typically performed in an office environment. Must be able to remain in a stationary position for extended periods of time. The person in this position may need to occasionally move about inside the office to access file cabinets, office machinery, etc. Constantly operates a computer and other office productivity machinery, such as a calculator, copy machine, and computer printer. May occasionally need to position self to maintain computers, including under the desks and in the server closet. The person in this position frequently communicates with employees and clients. Must be able to exchange accurate information in these situations.
Salary: $70,000 - 120,000 depending on qualifications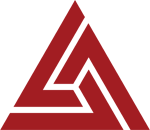 Summit 7 Systems, Inc. is an equal opportunity employer. All qualified applicants will receive consideration for employment without regard to race, color, religion, sex, sexual orientation, gender identity, national origin, disability, or veteran status. If you need assistance completing the application process, please contact jobs@summit7.us or call (256) 585-6868.