Come make a difference with the Summit 7 team.
Location: Huntsville, AL or Remote
Employment: Full Time
Salary: $70,000-$120,000 depending on qualifications
Summit 7 Systems is looking for an enthusiastic and self-motivated Senior SharePoint Consultant to join our Content Services and Business Solutions team.

As a member of project execution teams, this person would be responsible for designing and executing SharePoint Online information architecture engagements, performing content migrations, and developing custom business solutions using SharePoint, the Power Platform, Azure, and other Microsoft 365 collaboration tools. The ideal candidate for the role will possess deep knowledge and proficiencies with SharePoint Online, a broad skillset across other Microsoft 365 technologies, and the ability to communicate and lead customers effectively in a consulting capacity.
Duties & Responsibilities:
Performing discovery and gathering requirements with client stakeholders to determine their needs as it pertains to collaboration, governance, security, compliance, etc.

Both designing and implementing client-specific information architectures based on industry best-practices in the following focus areas:

Branding

Search & navigation

Site structure, topology, and organization of content

Use and configuration of Microsoft 365 Groups, Teams, Hub Sites, Home Sites, etc.

Governance

Sensitivity Labels, use of Content Types, use of metadata

Permissions and content retention

Automated site/Teams/M365 group templating and provisioning build out

Prepare, remediate, and perform content migrations of SharePoint, OneDrive, and Planner content.

Leverage SharePoint Online, the Power Platform, and related M365 workloads to automate business processes and design custom solutions for clients.

Demonstrate the ability to "show your work" while performing job duties in order to share knowledge, train junior team members, or educate clients on best-practice implementation approaches.
Required Qualifications:
Bachelor's Degree in Computer Science, Information Systems, or related IT field or at least 4 years of experience in a related field.

US Citizen with the ability to pass an extensive background check.

Strong working knowledge and proficiency with SharePoint Online and Teams usage, best-practice implementation, and administration. Being able to design and lead clients towards efficient and well-governed collaboration methods within the platform.

Experience with on-premises SharePoint (SP2019, SP2016, SP2013, etc.)

Strong working knowledge of Microsoft Graph and SharePoint REST APIs.

Ability to automate business processes and design custom solutions using SharePoint Online, Power Platform, and related M365 workloads.

Ability to work independently and a strong desire for personal and professional development.

Resolute dedication to excellent customer service backed by strong verbal and written communication skills.

Proficient in the reading, writing, and execution of PowerShell scripts.

Proficient in Excel and comfortable working with large datasets (VLOOKUP, XLOOKUP, MATCH/INDEX, etc.)
Optional/Desired Qualifications:
Prior experience with mainstream migration tools – ShareGate, AvePoint, etc.

Extensive knowledge of the Power Platform:

Power Apps & Power App Portals

Power Automate & Desktop RPA

Power BI

Experience with Microsoft development technologies including SQL Server, SSRS, Office, C#, .NET, JavaScript, HTML5 and JQuery.

Working knowledge of the SharePoint Framework (SPFx) and related technologies – TypeScript, ReactJS, Yeoman, webpack, and Gulp.

Experience with Nintex, K2, or other third-party workflow/form low-code products.

Experience with business object reporting tools such as SQL Server Reporting Services (SSRS) or Crystal Reports.

Experience with InfoPath – design, development of forms, and publishing.

Having passed any of the following Microsoft Exams:

Microsoft 365 – MS-301, MS-600, MS-700

Power Platform – PL-100, PL-200, PL-400, PL-600, PL-900

Azure – AZ-104, AZ-204, AZ-500

Having obtained any of the following Certifications:

Security+ (SY0-501), CE, CISSP, GCIH

Microsoft MCSE

Microsoft Certified: Power Platform Fundamentals

Microsoft Certified: Power Platform Functional Consultant Associate

Microsoft Certified: Power Platform Developer Associate

Microsoft Certified: Power Platform Solution Architect

SECRET Clearance or Higher

Knowledge of the Cybersecurity Maturity Model Certification (CMMC) 2.0 and NIST 800-171
Work Conditions
Work is typically performed in an office environment. Must be able to remain in a stationary position for extended periods of time. The person in this position may need to occasionally move about inside the office to access file cabinets, office machinery, etc. Constantly operates a computer and other office productivity machinery, such as a calculator, copy machine, and computer printer. May occasionally need to position self to maintain computers, including under the desks and in the server closet. The person in this position frequently communicates with employees and clients. Must be able to exchange accurate information in these situations.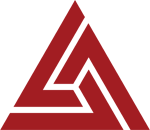 Summit 7 Systems, Inc. is an equal opportunity employer. All qualified applicants will receive consideration for employment without regard to race, color, religion, sex, sexual orientation, gender identity, national origin, disability, or veteran status. If you need assistance completing the application process, please contact jobs@summit7.us or call (256) 585-6868.