Come make a difference on the Summit 7 Team
Location: Huntsville, AL/ Remote
Employment: Full Time/Exempt
Summit 7 is a people incubator. Summit 7'ers regularly speak at conferences, and architect environments for Inc 5000 or top Defense and Aerospace companies. They also write industry leading books. Summit 7 has a history of employing some of the leading Microsoft experts in knowledge management and security. Continuing this practice, the team is comprised today of rock star administrators, developers, and architects that are the guiding voices amongst tech forums and in the board rooms of our clients. Additionally, Summit 7 is in the serious business of protecting the US defense industrial base from cyber threats and helping them meet challenging security and regulatory compliance challenges.
Description & Responsibilities:
Do you have a burning desire to WIN? This vCIO position will provide the right person with a capability to engage with customers across our market segment from small businesses to Inc 500 companies. This position has the responsibility of taking care of customers new to Summit 7 and ensuring that their requirements are addressed in a very timely and accurate manner. This will range from packaged licensing and services to custom projects with detailed statements of work. Experience with Microsoft Office 365 or Azure Licensing and an understanding of consulting services will be very handy. If you believe you have the experience and qualifications necessary for you to continue building on our growth, please reach out to us!
Essential Functions:
E

ducates customers on the current state of IT with regards to capability, security and compliance requirements.

R

esponsible for working closely and directly with new customers to identify business needs, desires and requirements. Provides written proposals and statements of work to meet the needs in a timely manner.

R

esponsible for updating all customer information and opportunities in a CRM solution

R

esponsible for responding to and following up on sales inquiries in a prompt, professional manner.

S

upports Executive Team by providing sales data, market trends, forecasts and account analysis.

M

eet and exceed an aggressive sales quota for both software and services.
Job Specification:
Required Qualifications
A

ssociates or bachelor's degree in a technical field, Business or Marketing from a reputable institution.

2+

years of experience in the IT industry.

S

trong experience with the Microsoft Office Suite and a working knowledge of Office 365 and SharePoint.
E

xcellent written and verbal communication skills. The vast majority of customer communication takes place via email and phone.

Customer Service is critical in this position. You must be driven to help people solve their IT / Compliance problems.

Those authorized to work in the United States without sponsorship are encouraged to apply. Must have the ability to pass an extensive background check.
Optional/Desired Qualifications
E

xperience working with Microsoft Office 365 and Microsoft Azure from a Sales perspective

C

onnectWise & Quosal Knowledge

A

bility to work independently and a strong desire for personal and professional development.
U

nderstanding of current security and compliance trends regarding DFARS 252.204-7012, NIST 800-171 and CMMC.
Work Conditions
Work is typically performed in an office environment. Must be able to remain in a stationary position for extended periods of time. The person in this position may need to occasionally move about inside the office to access file cabinets, office machinery, etc. Constantly operates a computer and other office productivity machinery, such as a calculator, copy machine, and computer printer. May occasionally need to position self to maintain computers, including under the desks and in the server closet. The person in this position frequently communicates with employees and clients. Must be able to exchange accurate information in these situations.
Salary: $80,000 -120,000 Base plus Commission. No Commission Cap.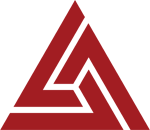 Summit 7 Systems, Inc. is an equal opportunity employer. All qualified applicants will receive consideration for employment without regard to race, color, religion, sex, sexual orientation, gender identity, national origin, disability, or veteran status. If you need assistance completing the application process, please contact jobs@summit7.us or call (256) 585-6868.