GCC vs. GCC High. Choose the right licensing for your organization and its compliance goals.
A company can meet
CMMC 2.0 Level 2 requirements
associated with cloud-based information systems in
Microsoft 365 GCC
but will need to consider several business risk factors.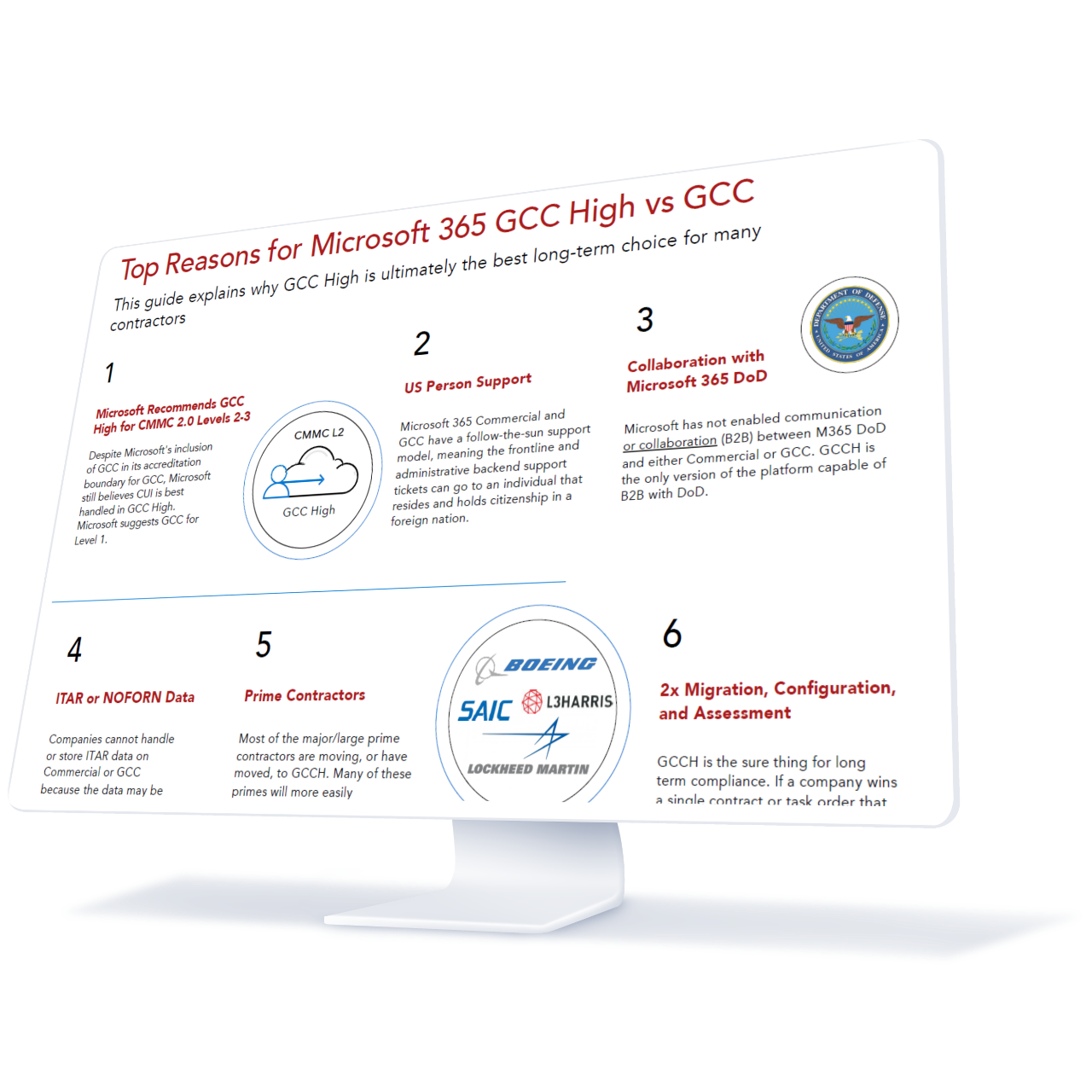 This single-page reference guide will help you navigate which version of the platform is the best long-term choice for your organization. Some of the topics covered:



Which version allows for collaboration with Microsoft DoD?

Which version supports CUI in my environment?



Which is more cost-effective?


Fill out the form in order to determine if GCC or GCC High is right for your organization.