Managed CMMC Enclave
Summit 7's deployment of the CUI Enclave on Microsoft GCC High is built to NIST 800-171 & CMMC Level 2 with MSP and MSSP support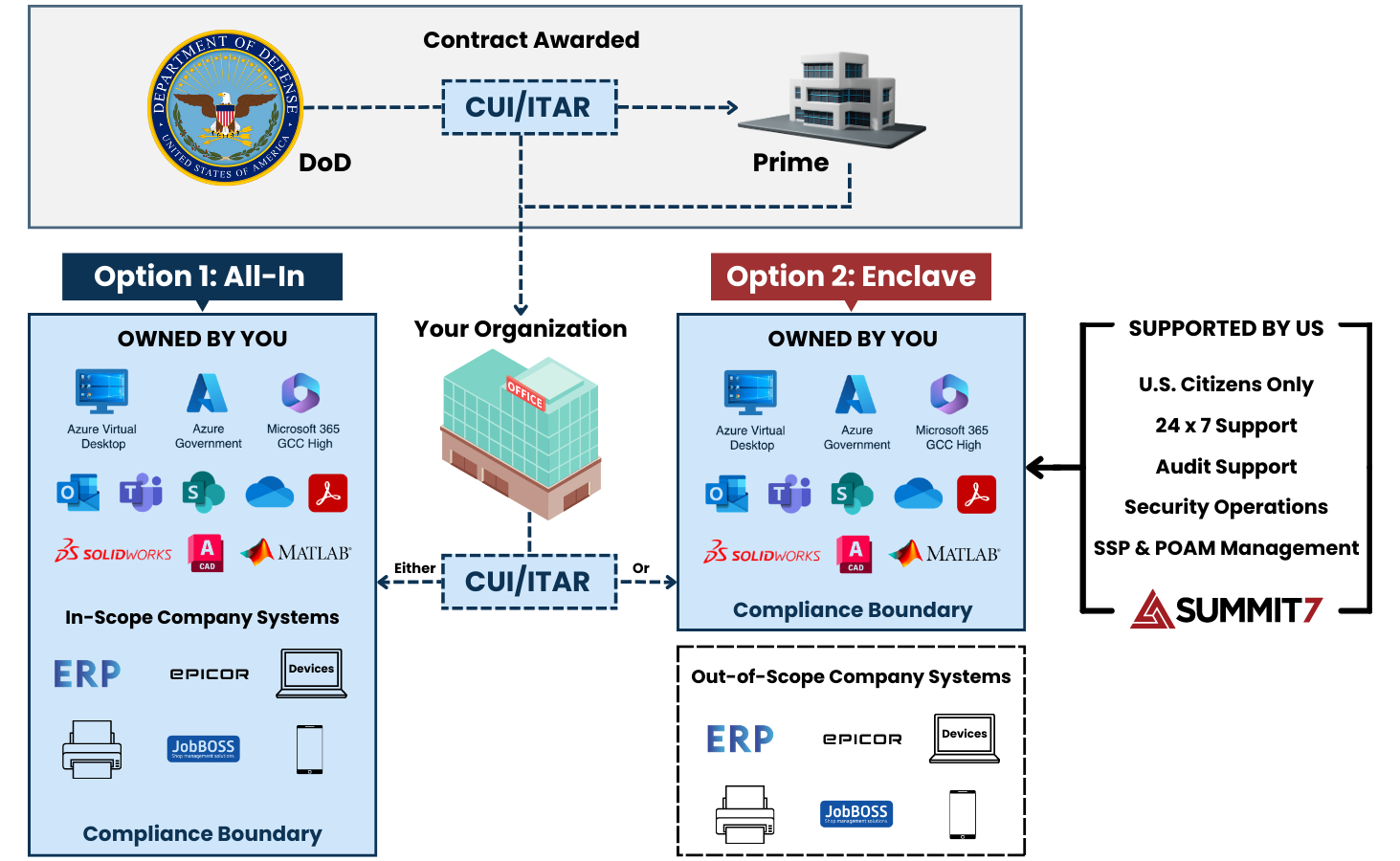 Benefits:

Built on Microsoft 365 GCC High and Azure Gov

Secured
by Summit 7 Guardian and Vigilance

Authorized access of AVD and files from any device with the same Windows user experience
Cost-efficient and scalable solution for CMMC compliance
Learn More
Nearly every company considers a cloud enclave solution when preparing for CMMC. However, most companies decide on a solution before they fully understand the nature of the problem they are trying to solve. Cloud enclaves work wonders for companies that can contain their Controlled Unclassified Information (CUI) within an enclave. Unfortunately, CUI data flows tend to closely follow business data flows. As a result, most companies dramatically under-scope and underfund their cloud and on-premises environments while simultaneously setting themselves up for failure during a CMMC assessment.