Define the next steps your organization needs to take in its CMMC compliance journey
In November of 2021, the Department of Defense completed a months-long internal review of the
CMMC
program and
released CMMC version 2.0.
Aerospace and defense contractors have long-awaited direction on federal compliance mandates from the DoD before making business decisions that impact their ability to handle data such as
FCI
and
CUI
.
This executive briefing on CMMC 2.0 covers high-level data points of CMMC 1.0 compared to CMMC 2.0, details areas of potential concern, and covers the main talking points for CMMC 2.0 Level 2 compliance.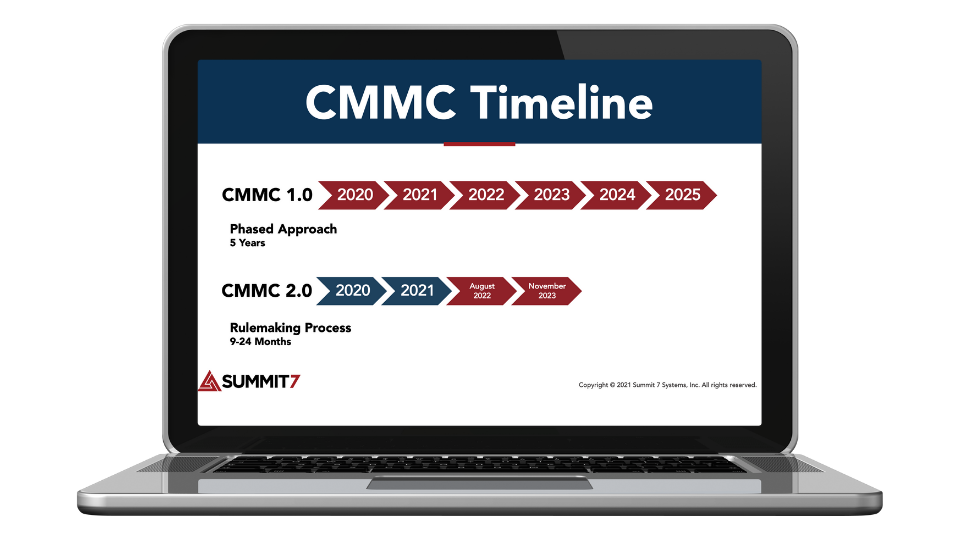 The goal of this presentation deck is to equip organizations in the
Defense Industrial Base
with the right data in order to inform company leadership of the impacts of compliance mandates. Ultimately, it will help you navigate the following questions:

What are the key differences between CMMC 1.0 and CMMC 2.0?

What is the timeline for CMMC 2.0 requirements showing up in our government contracts?

What are the critical points that I need to convey to decision-makers in regards to our IT infrastructure?

How do I explain organizational compliance in the context of CMMC 2.0 in a way that is clear and concise?



What are the other federal regulations that could impact our security and compliance journey?

Fill out the form to download this executive brief, and move forward in defining your organization's CMMC compliance journey.