GCC High is the leading platform for the Defense Industrial Base.
Microsoft's official recommendation is for organizations planning or required to meet CMMC 2.0 Level 2 should deploy to Microsoft 365 GCC High.
Microsoft 365 GCC High is the only Microsoft offering - besides the DoD dedicated Microsoft 365 - that insures all data resides in U.S. data centers and is supported by background-checked U.S. persons.
Benefits of Purchasing Through Summit 7:

Access to Microsoft 365 GCC High to enable compliance with CMMC 2.0

Microsoft's trusted thought leader in CMMC/DFARS/NIST compliance for government contractors

Industry-leading expertise in the design and implementation of GCC High to meet CMMC 2.0, DFARS 7012, and NIST 800-171

Years of experience with Migrating to Office 365 from Existing Office 365 tenants, On Premises environments or other cloud providers

Comprehensive Managed Services and Support options once the implementation and migration are complete

First in the Microsoft licensing program and originator of the leading guide for Microsoft 365 GCC licensing


---
---
For more info about Microsoft 365 GCC High and CMMC 2.0 requirements, follow us on LinkedIn or subscribe to our YouTube channel.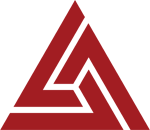 Do You Need GCC High For CMMC 2.0?